Every Monument Includes:
Lettering (No limit as long as size permits)
Artwork (From our design book)
Granite Color Selection (Stock Colors)
Personalized Sketch (You see what the monument will look like and approve all aspects before production)
Accents: (additional enhancements)
Special Art (We draw your design)
Porcelain Photo
Laser Etching (black granite only)
Vases (As long as permitted by cemetery)
Shape Carving/ Sculpting
Bronze Hero Medallions
Non- Stock Granite Colors
Things to consider
Accents:
While designing a monument there are a variety of accents to choose from, including vases, granite colors, porcelain photos, hero emblems and laser etchings. You can learn more about the different options and unique additions we can provide by visiting the Accents page. Size and Shape You need to consider if the monument will be an individual or companion marker and then the size and shape. The cemetery may have certain restrictions on width and height so it's always advised that you are informed about the possible restrictions (if any) in the plot location.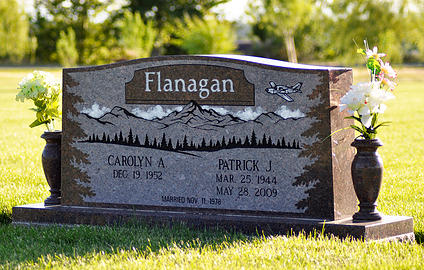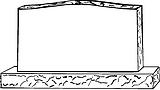 Upright
Upright monuments give the best visibility from a distance, and afford the best protection due to being set on a base.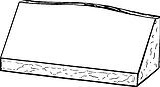 Slant
Slant monuments give great visibility from a distance and like the upright monuments they also add the ability for back lettering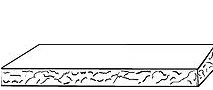 Bevel
Bevel monuments are slighlty raised in the back, going from 4 inches in the front to 6 inches in the back and are sometimes called 'Pillow' monuments.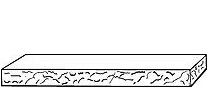 Flat
Flat monuments normally set flush with the ground in a concrete border, but can be set raised or at an angle depending on cemetery requirements.